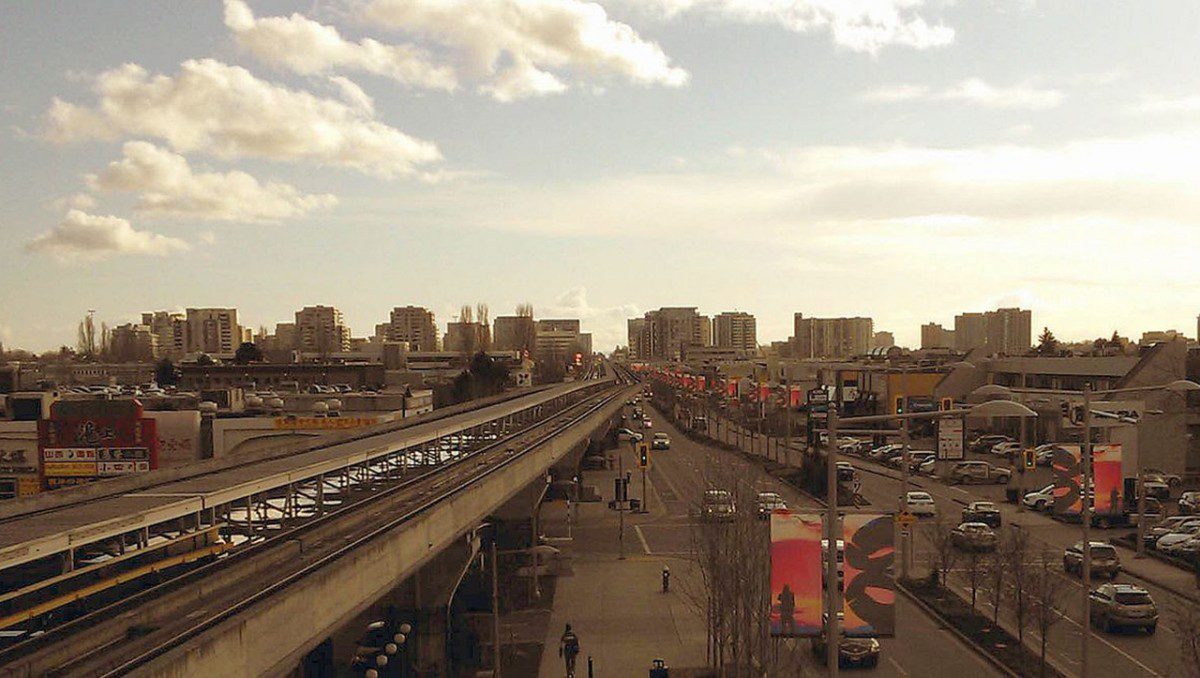 By Arthur White
More than ten million Canadians in 338 ridings across the nation will head to the polls on Oct. 19 to help elect a new government. Every seat matters, but some contests are worth taking a closer look at. Several cabinet ministers, a few star candidates and even two party leaders might be at risk of losing their seats. We examined 15 unpredictable ridings that promise to be razor close, signals of broader trends or just plain exciting.
We used data compiled from local and national polls by threehundredeight.com, together with past results from elections Canada. Though some of our choices had wide margins in 2011, times have changed, and regional trends have closed what might have seemed like insurmountable gaps four years ago. Other races, like Etobicoke centre, where the Conservatives beat the Liberals by six votes in 2011, seem like sure things for the surging Liberals this time around. These 12 ridings are out best guesses for where you should focus your attention on election day.
Halifax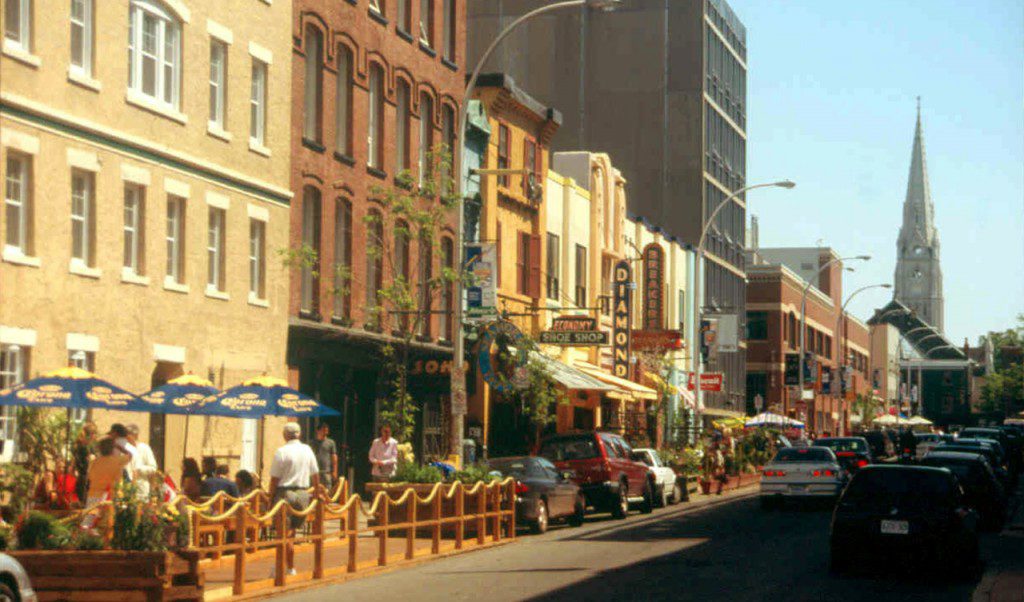 Argyle Street in Halifax, N.S. (Courtesy Thorfinn Stainforth/Wikimedia Commons)
It might seem strange to pay any attention to a riding where the incumbent MP won by more than 12,000 votes in 2011. The NDP's Megan Leslie captured more than half the ballots in that election and went on to serve as one of the deputy leaders of the party. But the Liberal vote, traditionally very high in the Atlantic, tanked in 2011. Now it's back up to more than 50 per cent, while the NDP has slipped to about 30 points behind. Add to that Leslie's troubles with expense claims for plane trips, and the NDP may be at risk of losing the seat that belonged to former party leader Alexa McDonough. Whatever happens, Halifax will be a good gauge of Liberal strength in the cities of the Maritimes.
Madawaska—Restigouche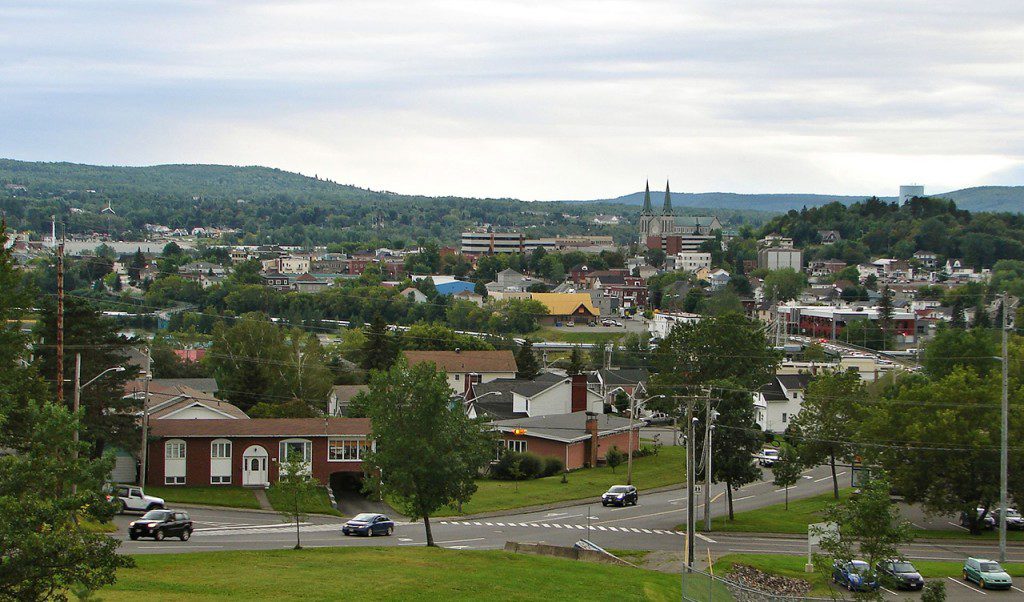 Edmundston, N.B. (Courtesy P199/Wikimedia Commons)
Rural New Brunswick was a stronghold for the Conservatives in 2011, but as the red wave washes over the Atlantic provinces, Indian Affairs Minister Bernard Valcourt could be one of the first casualties from the Conservative cabinet. Valcourt beat sitting Liberal MP Jean-Claude D'Amours in the last election, and now D'Amours is back for a rematch. With Valcourt attached to the Conservatives' controversial handling of First Nations issues, and the Liberals showing strength in French-speaking parts of the province, the Liberals have a good chance of throwing him out.
Portneuf-Jacques Cartier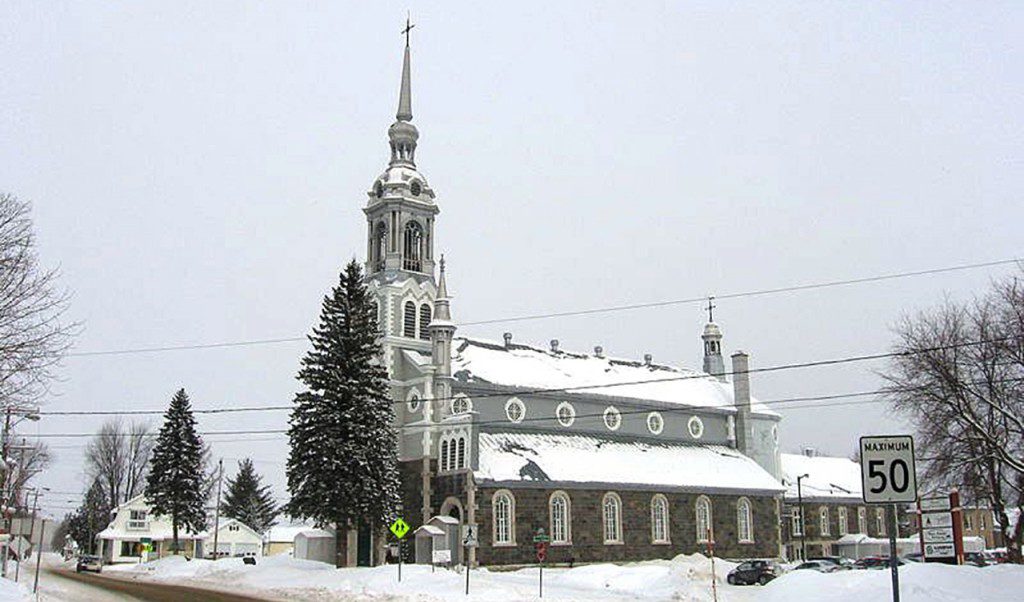 Saint-Basile, Que. (Courtesy Harfang/Wikimedia Commons)
The suburbs and rural areas around Quebec City have always been more hospitable to the Conservatives than elsewhere in La Belle Province. If Conservative candidate Joël Godin can take this one away from NDP incumbent Élaine Michaud, in a mostly rural riding just north of the provincial capital, then they're sure to have a good night in Quebec. A dozen or so seats here could help compensate for expected losses elsewhere in the country, and with NDP support well below where it was at the beginning of the campaign, they've got a good shot.
Laurier-Sainte-Marie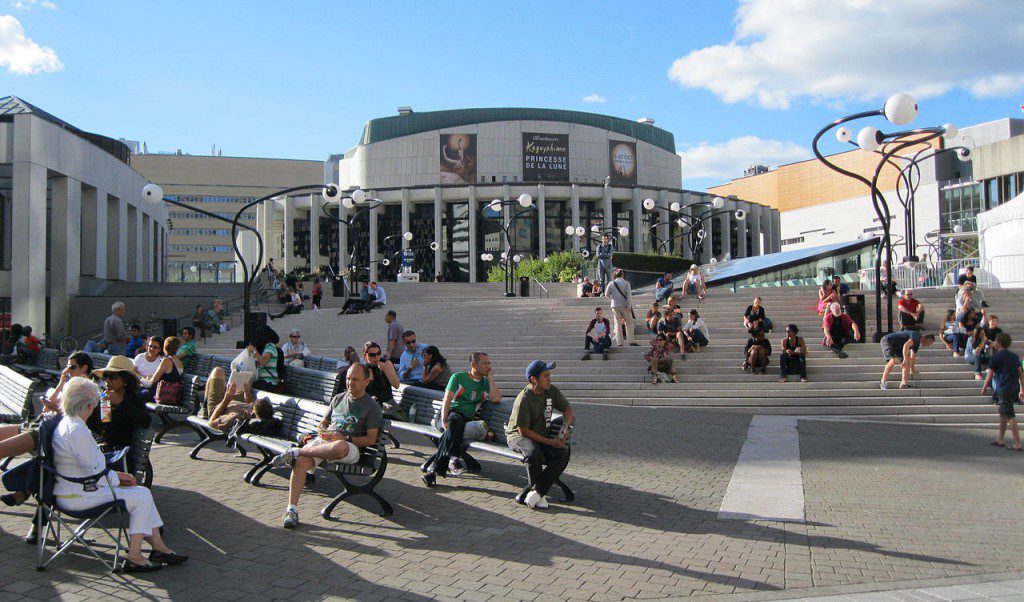 Place des arts in Montreal, Que. (Jeangagnon/Wikimedia Commons)
When Gilles Duceppe lost this riding in eastern Montreal to the NDP's Hélène Laverdière by about 5,400 the veteran politician and strident Quebec nationalist resigned as leader of the Bloc Quebecois. But now he's back for another battle, with riding polls published on threehundredeight.com suggesting a tight race. If the Bloc can't win here, they're unlikely to have a good night anywhere around Montreal. But if they do have a good night, Quebec could turn into a complicated, highly unpredictable four-way jumble.
Outremont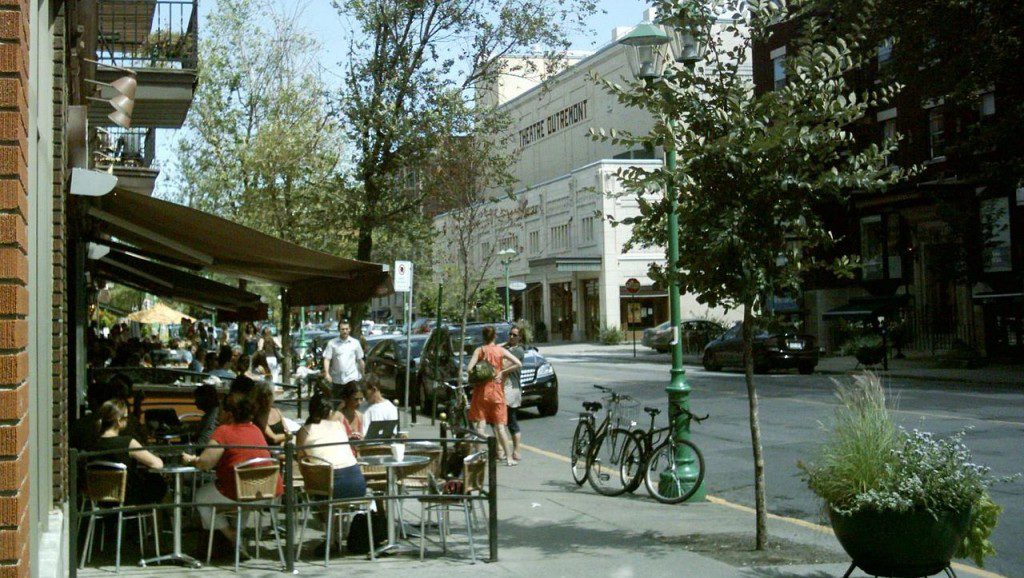 Rue Bernard in Montreal, Que. (Jeangagnon/Wikimedia Commons)
Could NDP leader Thomas Mulcair lose his seat in the heart of Montreal? The fact that he ever won this riding, which had voted Liberal in every election save one going back to 1935, is something of an anomaly. Now, the Liberals are polling very high in the western part of the island, and local polls show they're starting to make inroads in this highly urban riding just west of Boulevard Saint-Laurent, the historic dividing line between French and English. According to threehundredeight.com, Mulcair is less than three points ahead of his Liberal challenger. If he loses, it will signal likely disaster for the party.
Kanata-Carleton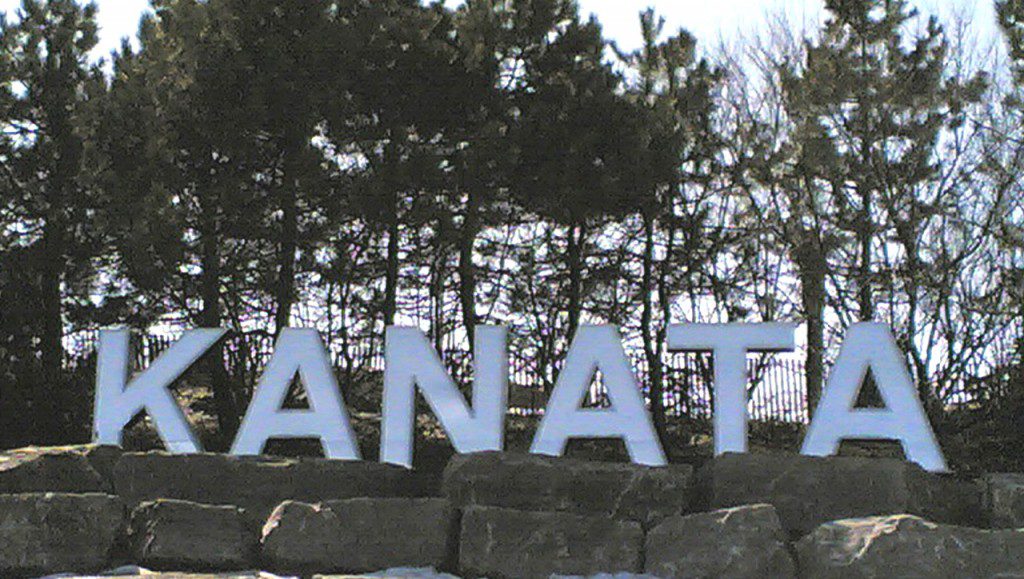 Kanata, Ont. (Courtesty Jelsova/Wikimedia Commons)
The Liberals have brought in a soldier to take over this newly created riding in a Conservative bastion. Just west of Ottawa, it includes farmland and the booming suburb of Kanata, and was cut out of old ridings where the Conservatives led by over ten thousand in 2011. A retired Lieutenant-Colonel in the Canadian Forces, Liberal candidate Karen McCrimmon was the first woman in Canada to command a flying squadron, and now she's looking to take out businessman Walter Pamic. With the Liberals trending up across the province, this one could switch from blue to red. It should be a signal for what will happen in the suburban ring around the nation's capital.
Ajax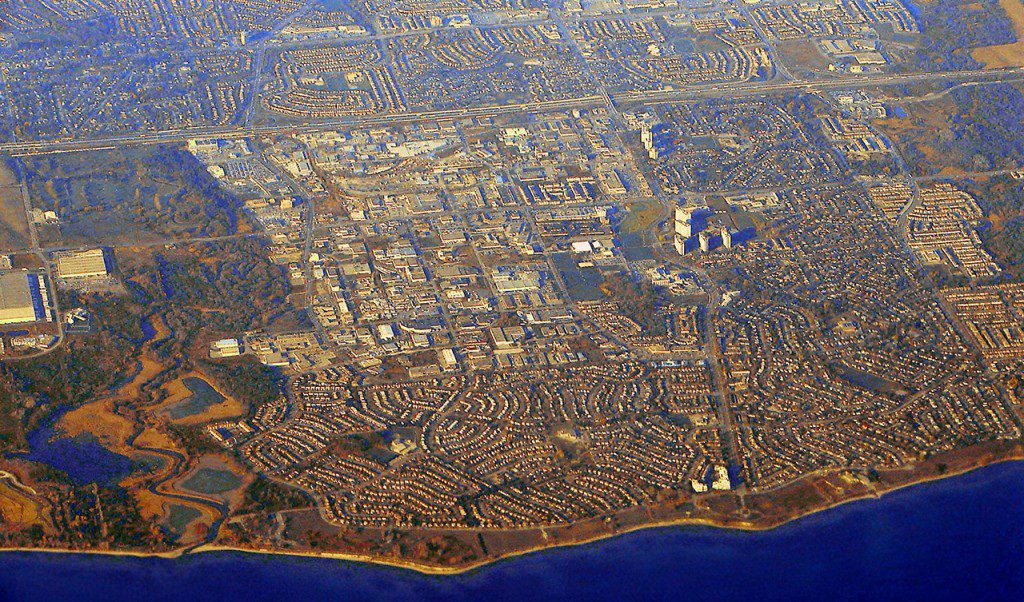 Ajax, Ont. (Courtesy P199/Wikimedia Commons)
Immigration Minister Chris Alexander has had a hard run since coming into the cabinet. After sustaining criticism on the Syrian refugee file, he made matters worse during a horrific performance on CBC's Power and Politics early in the campaign. Mark Holland, who lost to Alexander by just over 3,000 votes in 2011, is back for another round. Look to this one as a clue about Liberal strength in the seat-rich 905 region.
Spadina-Fort York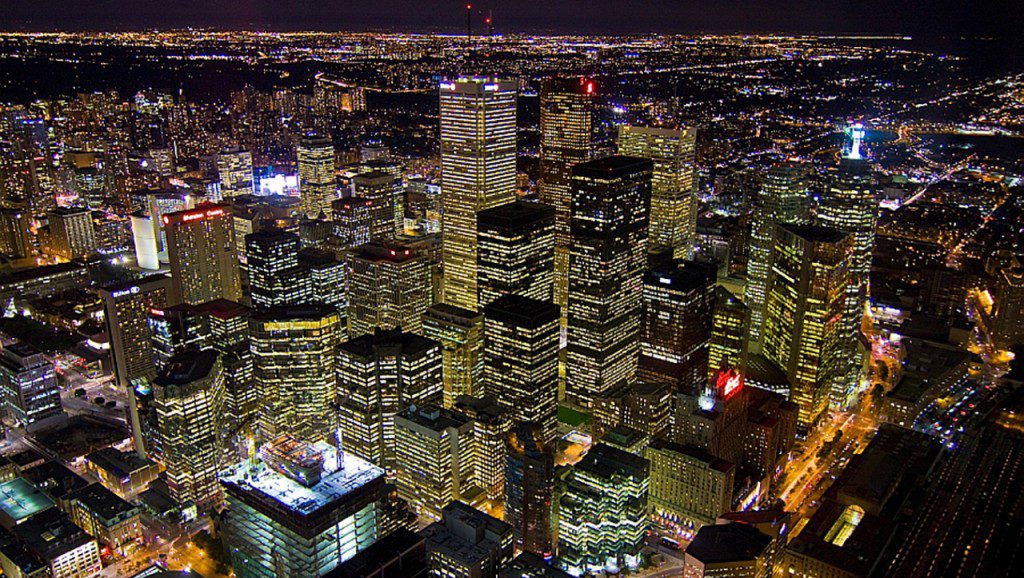 Downtown Toronto seen from the CN Tower in Spadina-Fort York (Courtesy Agunther/Wikimedia Commons)
This newly created riding on the shores of Lake Ontario is one of the most hotly contested in the country, with mayoral candidate and Ryerson professor Olivia Chow facing off against popular Liberal MP and ex-city Councillor Adam Vaughan. Thomas Mulcair and Justin Trudeau have made frequent visits to this riding, which is at the heart of a battle for downtown Toronto. In the 2011 election, Chow beat her Liberal challenger by a whopping 20,000 votes. But when she resigned to run for mayor, Vaughan beat one of her protégés in a byelection. This time, the Liberals are riding high across the province. But in Spadina-Fort York, local issues and the force of personality make this one nearly impossible to call.
Vaughan-Woodbridge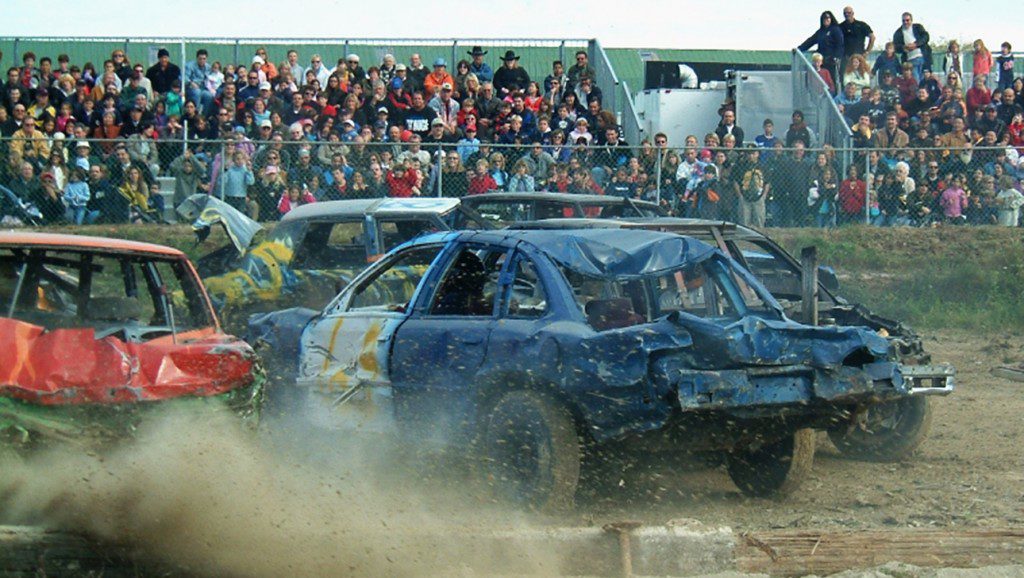 The annual Woodbridge Fair demolition derby (Courtesy Tom Stefanac/Wikimedia Commons)
Another signal of Liberal strength in the 905, this riding just north of Toronto could be the place where the embattled career of former Veteran's Affairs Minister Julian Fantino finally comes to an end. Fantino, a former police chief, won by more than 18,000 votes here in 2011. But he soon become the lightning rod for the Conservative mishandling of the veteran's file, notably after refusing to talk to the wife of a veteran. Financial analyst Francesco Sorbara could take this one for the Liberals. If he manages it, look for the Conservatives to be pushed out of this key area north of Toronto.
Calgary Centre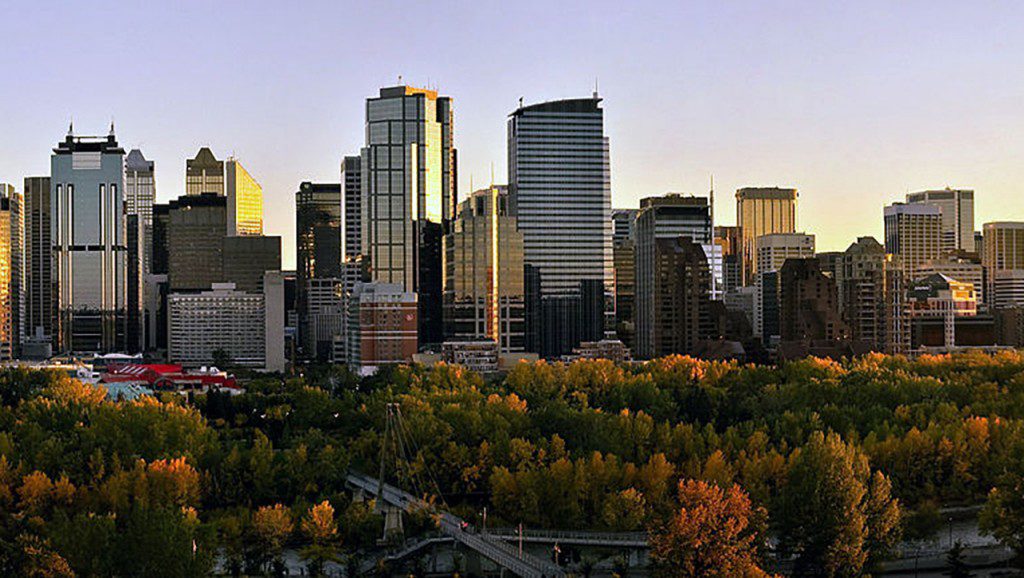 Calgary, Alta. (Courtesy Wikimedia Commons)
Can the Conservatives lose ground in fortress Alberta, even in Calgary, the heart of the beast? This would be the place to look, especially given the star power in the contest. The Conservatives are running Joan Crockett, a former executive with the Calgary Herald. The Liberals don't have a single seat in Alberta right now, but they're running Kent Hehr, a former provincial Member of the Legislative Assembly. Local polls on threehundredeight.com give Hehr a strong lead. Who knew Alberta could be exciting?
Burnaby North-Seymour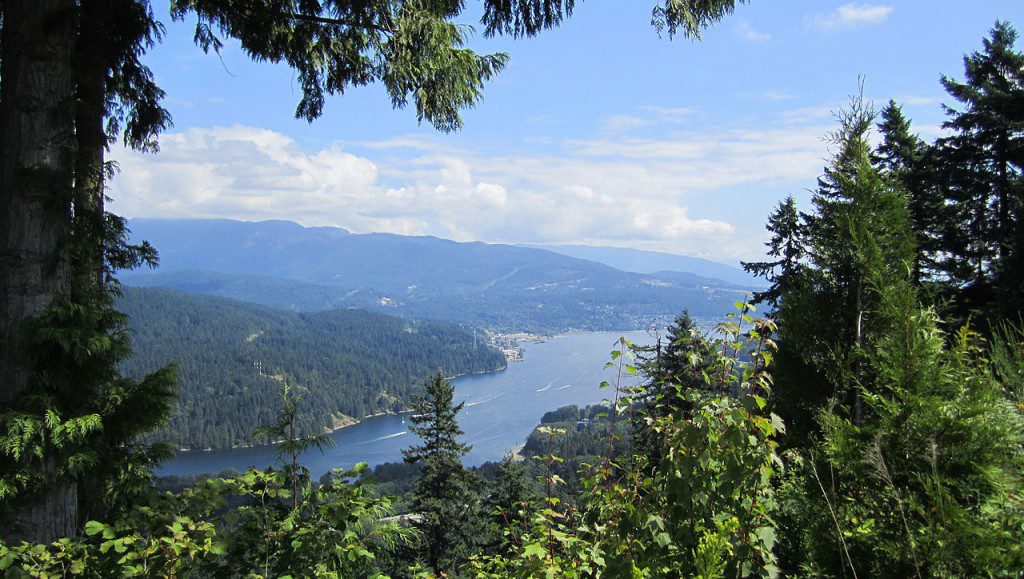 Burrard Inlet north of Burnaby, B.C (Photo courtesy Vranac/Wikimedia Commons)
This new riding in a suburb east of Vancouver is typical of the three way race in the region. Local polls have all three major parties trading the lead and within a few points of each other. The NDP are setting their hopes on Carol Baird Ellan, a former provincial court judge, while the Liberals are countering with a businessman and adjunct professor. This one could be one of the most unpredictable races in one of the most unpredictable provinces.
Richmond Centre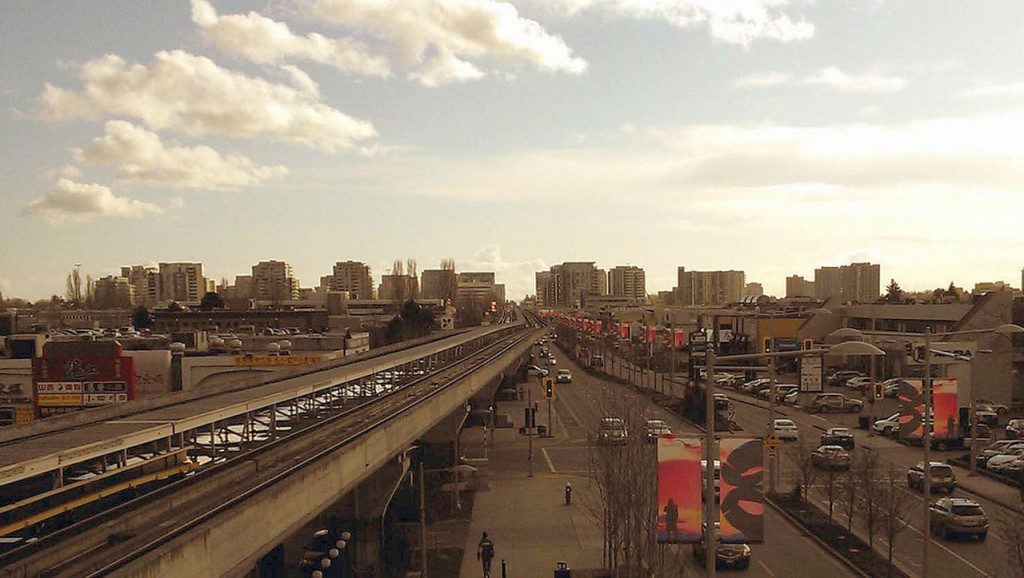 Richmond, B.C. seen from Aberdeen Station (Courtesy Grotskiii/Wikimedia Commons)
With a Trudeau victory on Oct. 19 looking increasingly probable, the Conservatives have started pulling out some dirty tricks in immigrant communities around Vancouver and Toronto, including an ad in Punjabi and Cantonese newspapers claiming that the Liberals would legalize brothels. This riding, with an immigrant population of about 60 per cent, could signal how well that strategy worked out in the end. Alice Wong, the Conservative incumbent and Minister of State for seniors, is battling local businessman Lawrence Woo.