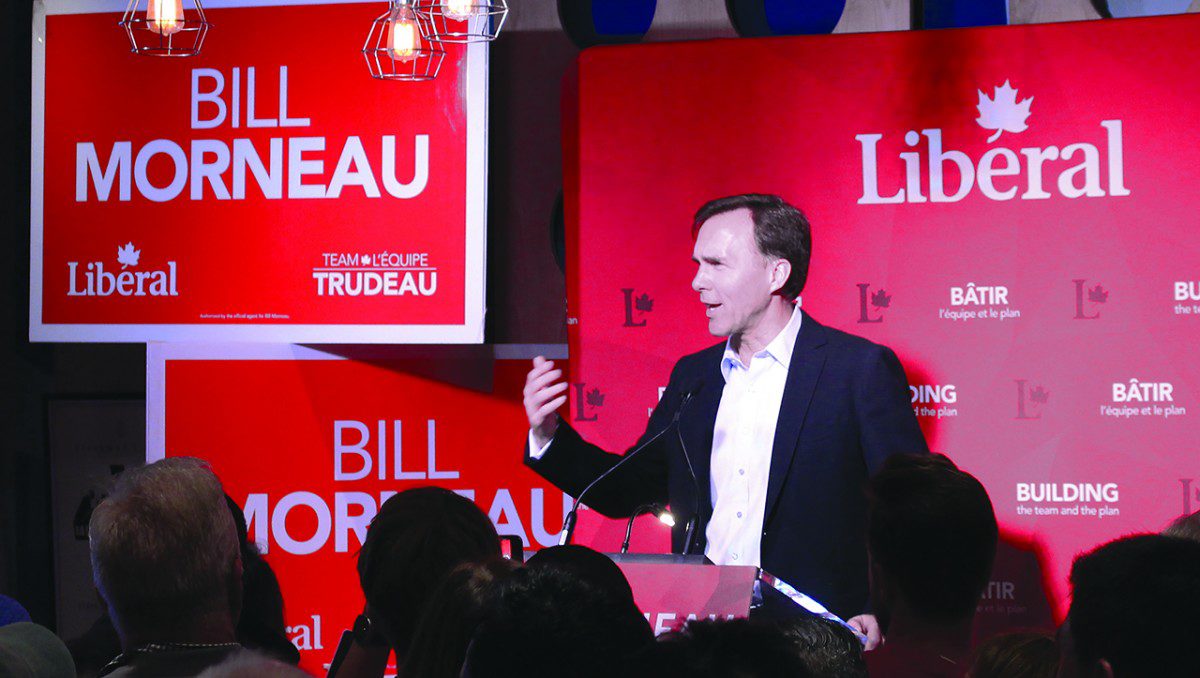 By Pamela Johnston
Bill Morneau was welcomed to his victory campaign party at the Paint Box Bistro by a large crowd of Liberal supporters on Monday night. The Toronto Centre elect joined his wife, and two youngest children on stage, along with his parents close by in the crowd.
"We could not have imagined a better evening, and I think the night is going to get better and better as it goes on," Morneau said.

The businessman and former Chair of St. Michael's Hospital defeated NDP candidate Linda McQuaig by more than 15,000 votes. The Liberals ended the night winning all of Toronto's 25 ridings, including Toronto Centre, which contains most of the Ryerson campus.
Before his arrival the crowd was already cheering with the prospect of a Liberal Majority government in sight. The cheers only grew once his family entered the Regent Park bistro and the new MP got to the microphone to tell the stories that inspired him along the campaign trail.
The first was about a 15-year-old girl who approached him for his help to get her family into Toronto Community Housing because they had been on the waiting list for nine years.
Morneau said, "It's inspiring stories like that, that have made me say I've done the right thing and I hope that we can do the right thing by bringing really positive change to this country."