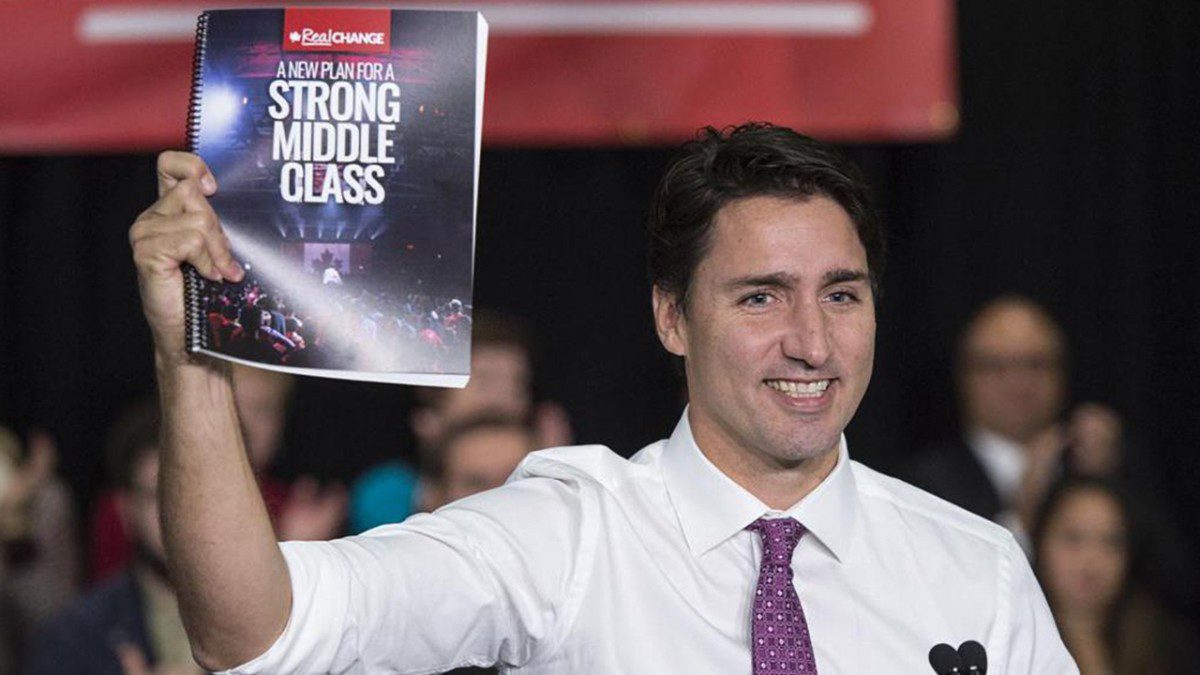 By Adena Ali
On Monday, Liberal Leader Justin Trudeau announced a plan that he says would make post-secondary education more affordable.
Trudeau promised to boost Canada Student Grants for full-time students by 50 per cent to $3,000 a year, $1,800 for part-time students, and make it easier for more students from "middle-class families" to qualify for Canada Student Grants.
He unveiled the last few points of the Liberal party's platform in an 88-page plan to a cheering crowd of students at Wilfrid Laurier University in Waterloo, Ont.
Trudeau described the importance of students to the Canadian economy.
"We have a plan to provide direct support to students from low- and middle-income families, so that they can pay for a good education and keep their debt at a manageable level," he said.
He also emphasized the struggle for middle-class families trying to save for their children's education, taking aim at the Conservatives and leader Stephen Harper.
"The federal government spends billions every year on non-refundable tax credits that don't offer direct help for students when they need it," Trudeau said.
He added that a Liberal government would make the student loan repayment process more flexible by allowing students to wait to start repaying until they earn at least $25,000 per year.
The Liberal party also wants to invest $50 million in additional annual funding to the Post-Secondary Student Support program (PSSSP) to help indigenous students get a post-secondary education.