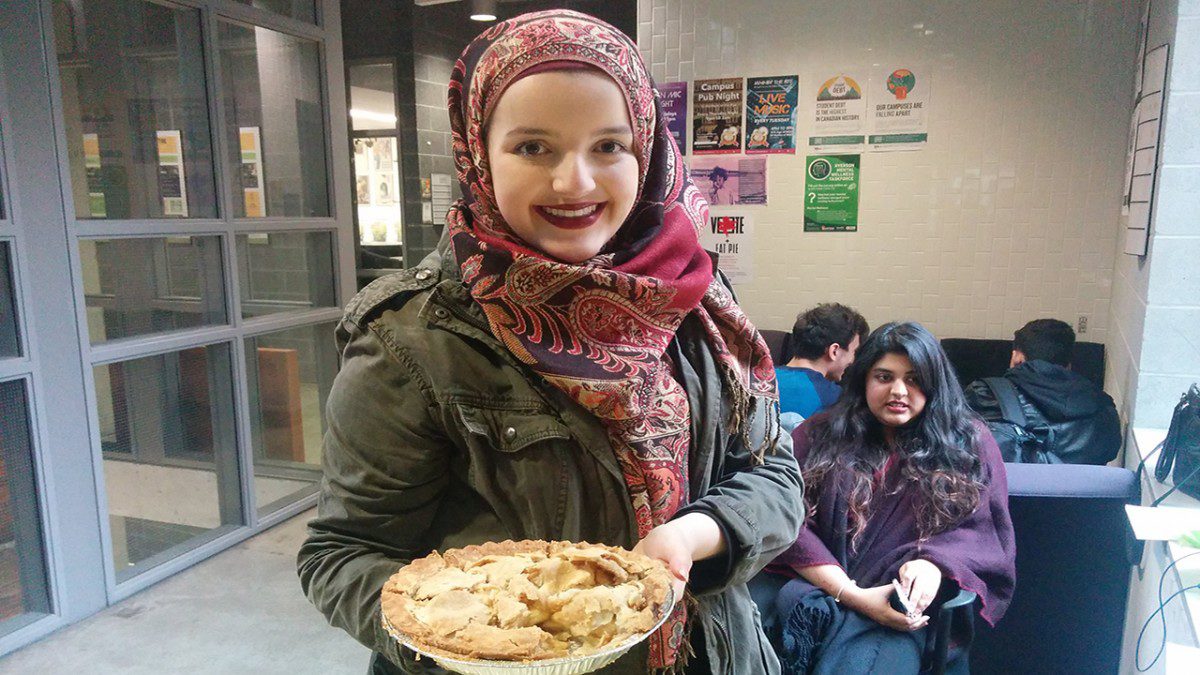 By Arthur White
Students can vote early for candidates in their home ridings this week in the Student Campus Centre (SCC), and enjoy a slice of pie as a reward.
Elections Canada advance polling stations will be set up on the second floor of the SCC from 10 a.m. to 8 p.m. every day until Oct. 8. Students over 18 who show valid identification and proof of address can vote by special ballot. All they need to do is write in the name of their favoured candidate in their riding of primary residence. Elections Canada staff are on hand to help.
The Ryerson Students' Union (RSU) and the Continuing Education Students' Association of Ryerson collaborated with Elections Canada to set up the project, said RSU vice-president education Cormac McGee.
"It is part of a pilot project (Elections Canada) is doing with universities across Canada — 39 schools in total, I believe," he said. "RSU is solely responsible for the pie. We've got everything — Apple, Raspberry, Strawberry and of course Pumpkin. We're also working to get gluten free/vegan pie for people."
Mariam Nouser, vice-president student life at the Ryerson Engineering Student Society, was busy watching over those pies. She told The Ryersonian that it's a way to say "congrats" to students who turn up to vote.
"I myself was one of the first people voting," she said. "It's my first time voting in a federal election."
Nouser said she's met people from all over the country who've stopped by for a ballot and a slice.
"We had a couple students from out of province," she said. "I was talking to a girl from Montreal and a guy from Winnipeg. It made their lives so much easier to be able to vote at school."
Nicole Bunt, an information officer with Elections Canada, said 241 students turned up to vote on Monday. She said she's expecting many more.