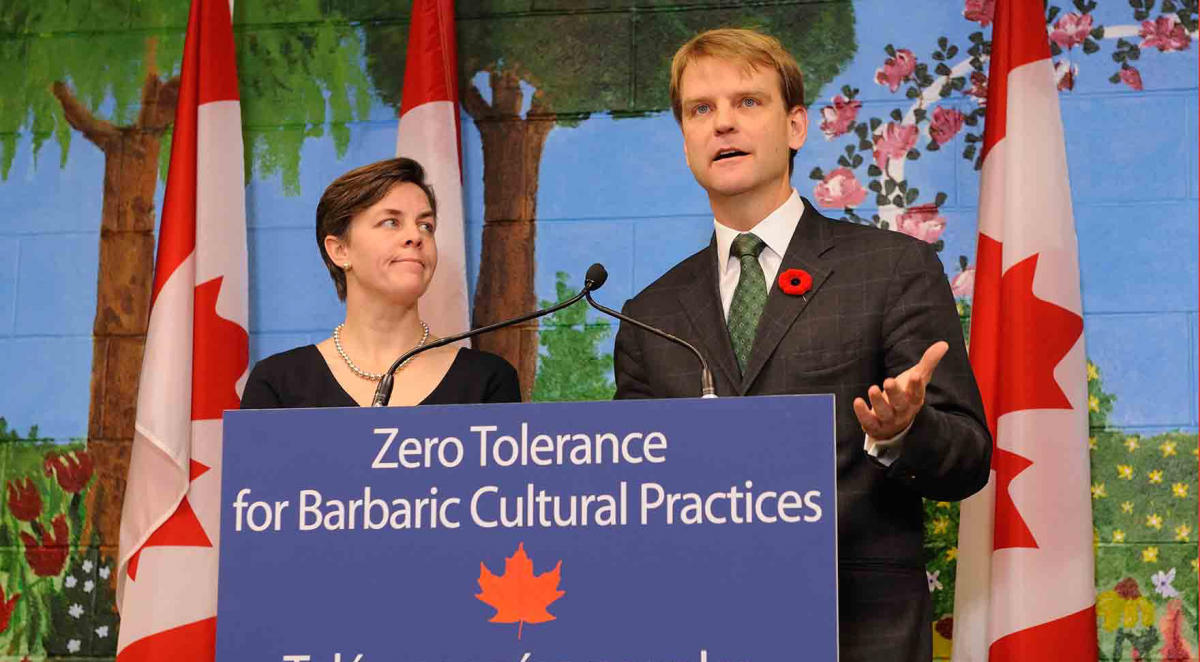 By Arthur White
Three Ryerson professors have signed their names to an open letter blasting the Conservatives for what it calls an "unethical" campaign strategy based around the "politics of hate."
Signed by at least 587 academics from universities across Canada, the letter claims that, by trying to make so-called "barbaric cultural practices" an election issue, the Conservatives are exploiting dangerous fears and pitting Canadians against each other.
Two Ryerson English professors, Andrew O'Malley and Nima Naghibi, signed the letter, as did David Hunter, an associate professor in the department of philosophy.
Naghibi told The Ryersonian that she believes strongly in the points expressed in the letter, which was written and circulated by McGill law professor Daniel Weinstock.
"I think Canadians have been deeply troubled by the ugly rhetoric embraced by the Conservative campaign," Naghibi said. "It is undignified for the ruling party to be debasing a democratic campaign in this way."
She said that her parents chose to come from Iran to Canada because of its "reputation as a safe and welcoming haven for immigrants." But now she fears that Canada's image is being "tarnished."
The language in the letter itself is even more forceful than Naghibi's criticisms, with Weinstock claiming the Conservatives engage in "hate-mongering" and bring "shame to Canadian politics."
"The Conservatives seem to have been opting for a particularly nasty form of 'wedge politics,'" the letter states, claiming their strategy is "cynically calculated to distract and divide citizens by insinuating that some law abiding and peaceful members of the community are freedom-hating barbarians who threaten Canadian society."
"Like many sophisticated forms of vicious propaganda, the invocation of barbarism is meant to create fear and anxiety rather than to identify a real problem," the letter says.
The term "barbaric cultural practices" was used in the title of a Conservative bill to target child marriage and forced marriage, as well as gender based violence. But as the Oct. 19 election nears, the Conservatives have brought other cultural issues to the forefront, notably by triggering a debate over whether Muslim women should be able to wear a niqab during citizenship ceremonies.
The niqab issue is one of the main tactics that has troubled Naghibi.
"The list of things that trouble me about the Conservative campaign is very long," she said. "The amount of airtime that the Conservative campaign has devoted to condemning a very small percentage of women in Canada who choose to wear the niqab is another example of men telling women what they should be wearing."
"In the name of freedom and democracy, the Conservatives are actually denying women the right to choose what they wear," she added. "The fact that they don't see this irony is astonishing."
The Ryersonian contacted the Conservative party for comment but did not receive a response before publication.